Better late than never are the views of Rotherham fan, Danny.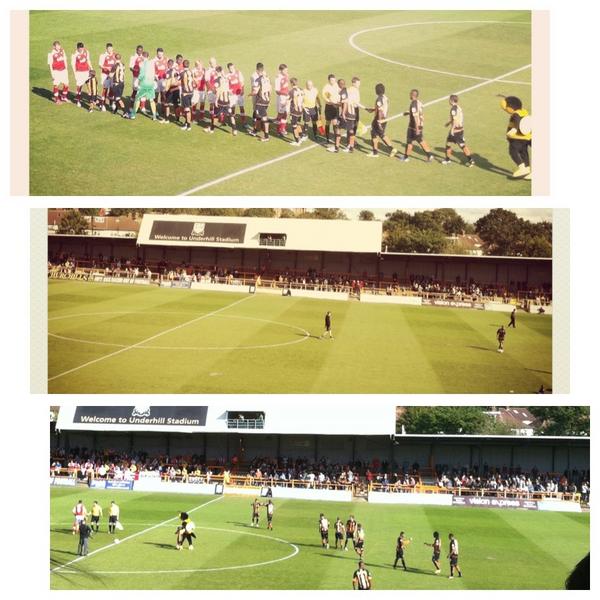 Had you been to Underhill before?
How did you get to the game?
I got to the game by coach.
Whereabouts in the ground did you sit/stand?
I stood in the away section of the East Terrace.
What did you make of the game?
It could have been a good game, but unfortunately it was spoilt by the referee.
Who (from either side) do you think deserved to be man of the match?
It's hard to choose a man of the match, to be honest. I'd have to go for Pringle (Rotherham)
Was the score line a fair reflection on the game?
Who do you play next, and how do you think you'll get on?
Since playing Barnet, we have played Oxford at home where I was expecting a 3-0 win [Rotherham won 3-1], our midweek game with Accrington was postponed due to a waterlogged pitch, and I was expecting a win against York in the Yorkshire derby [York 0-0 Rotherham].
Cost of match day ticket:
£16 for an adult ––– 10/10
I bought a cheeseburger and a Mars bar. The burger was pretty good and a bargain at £2.80 ––– 10/10
The view was pretty good from the terrace ––– 8/10
We didn't play at our best and Barnet didn't look very good either ––– 5/10